Crest Royal Bay Colwood
Crest Royal Bay Colwood | Townhouses Real Estate
Crest Royal Bay Colwood. Find the latest list of Townhouses for Sale.
Data was last updated June 3, 2023 at 06:05 PM (UTC)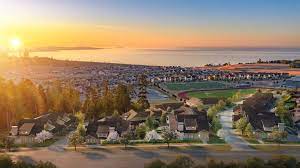 Shirin Purewal is a real estate agent located in Vancouver, Canada. She will help you throughout the process to find the house or the condo of your dreams.
For all the people who want to live in Crest Royal Bay Colwood, this is the page where you will be able to find the necessary options. Especially in today's environment of local government intervention in the home market, there are many potential pitfalls to avoid during the home buying process and many complex legal and tax issues to avoid.
Working with knowledgeable and experienced realtors is essential, the advice and guidance they provide is invaluable, so start now with us.