Download Our Real Estate APP
Our Complimentary MLS APP is fantastic ! Most of our Buyers thank us for sharing our APP and wish they knew about it sooner. Make sure to enter our agent code contact us for this code.
For Buyers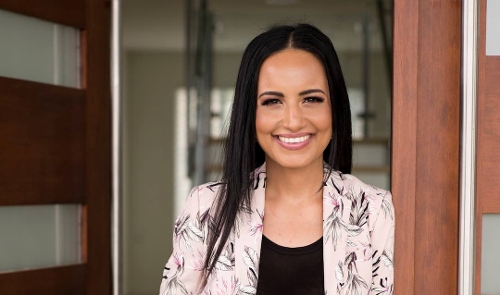 Buying a home could not be any easier! Receive an information package with common home buying Questions and Answers. Further, receive an immediate response to your question so you can take advantage of Real Estate opportunities quickly. Experience Excellent Customer Support and download my App. My clients love it. Receive my listing notifications via text and receive immediate email notifications for properties that meet your search criteria. When it comes to buying your dream home, you want to work with me. With important decisions to be made, my attention to detail is what will Save You Money and what will help you make the right decision. I look forward to talking to you soon!
For Sellers
Our online exposure says it all at www.TopVictoriaRealtor.com ! When it comes to selling, I Sell! With over 140,000 monthly views through online and print marketing, rest assured your home will sell. I work with Facebook, Google, Instagram, MLS, LinkedIn and one of North America's top marketing firms to ensure your home has the exposure it needs to Sell Quick and for Top Value! My clients love the weekly updates I provide them with. They receive statistics on their home traffic and up to date analysis of comparables. As a third generation Real Estate Professional and nothing but 5 Star Google Reviews rest assured I can sell your home.
5 Star Reviewed Realtor ® in Victoria as per Google

Top & Best Realtor
When it comes to working with a Realtor ®, look no further. Rated A+ and Accredited with the Better Business Bureau, having received only 5 Star Google Reviews and coming from a family of award winning real estate professionals. Being on top of my work is what you can expect.one of Victoria's Top and Best Rated
When you have any concerns, questions or need a contact (e.g. home renovation, accountant, lawyer etc.) all you do is pick up the phone and call or text me. I will try my best to answer your questions. If your answer is out of my area of expertise, I will put you in touch with a professional who can help. My clients love that I always help, given my background as a real estate investor, home renovator and having built homes and rented properties, I have access to a list of resources.
Also when it comes to selling or buying, rest assured that your privacy is protected, as a professional Realtor ®, I will also ensure that all your paperwork and documentation is coordinated with your lawyer and when necessary I involve subject matter experts that are needed to ensure your home purchase or sale is at the value you want. For e.g. if you are selling a home built prior to 1960, I protect your best interest and coordinate a scan of your property for an underground oil tank. This will optimize the value of your home when you come to sell, as any risk of a leak from an underground oil tank is removed and a potential buyer values this highly.a me top rated
With my due diligence, real estate knowledge and access to the latest technology, your real estate transaction will be quick and easy. Do not miss out on real estate opportunities, I always pick up my phone. Try it now!