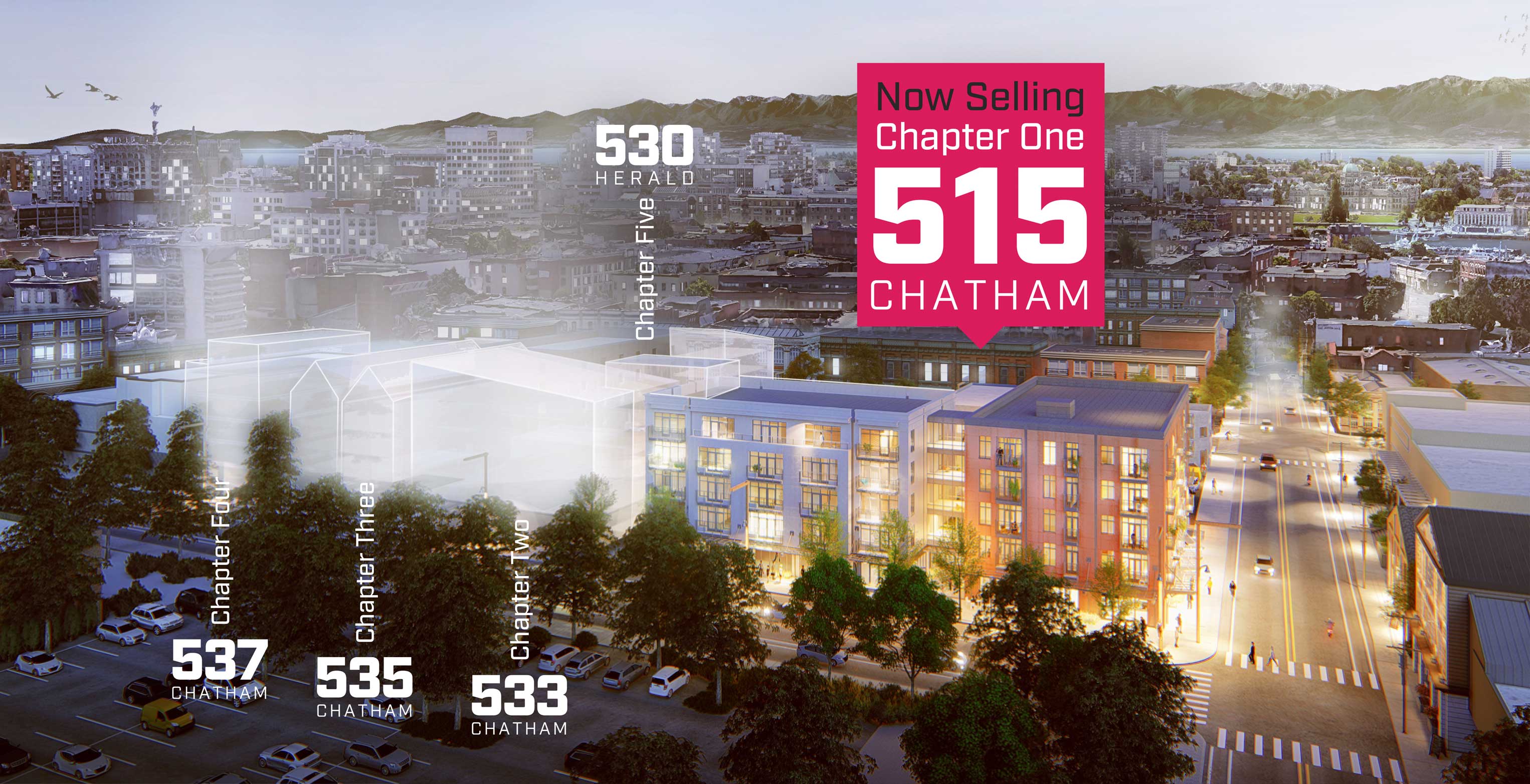 Chapter One – 515 Chatham offers Studio and 1 Bedroom condominiums in the heart of Victoria's historic Old Town districtfeaturing courtyards and architecture with unique urban character.
515 Chatham
Ironworks will consist of five architecturally unique buildings on two blocks of Victoria's historic Old Town district.
The start of this iconic new development begins with our cornerstone building, Chapter One – 515 Chatham.
Developed by Le Fevre & Company – built by Campbell Construction.
Chatham & Store Street – Old Town's North West District
The site of the Ironworks development has a rich history in Victoria's industrial age that includes the Albion Iron Works Company, which was located on the Chatham Street block between Government & Store Streets.
515 Chatham is designed with a respect for the past and destined to become part of a whole new iconic street scape for the modern era.